CASE REVIEW
Let me introduce to you, Gojek is a big company in Indonesia, in indonesia we can call gojek "palugada" what you want, gojek can give to you. Go-pay for payment, go-massage for booked masseus, go-food for order food, go-send for send goods, and many more you can doing with gojek. And now could you imagine if gojek can help you in booking a parking? it's really "big issue" on the weekend in big cities, or when any big event in your cities. Let me show to you what I'm doing on this project.
CASE TIMELINE
2020 Jan - 2020 February
BRAND
Prosa.ai | Indonesian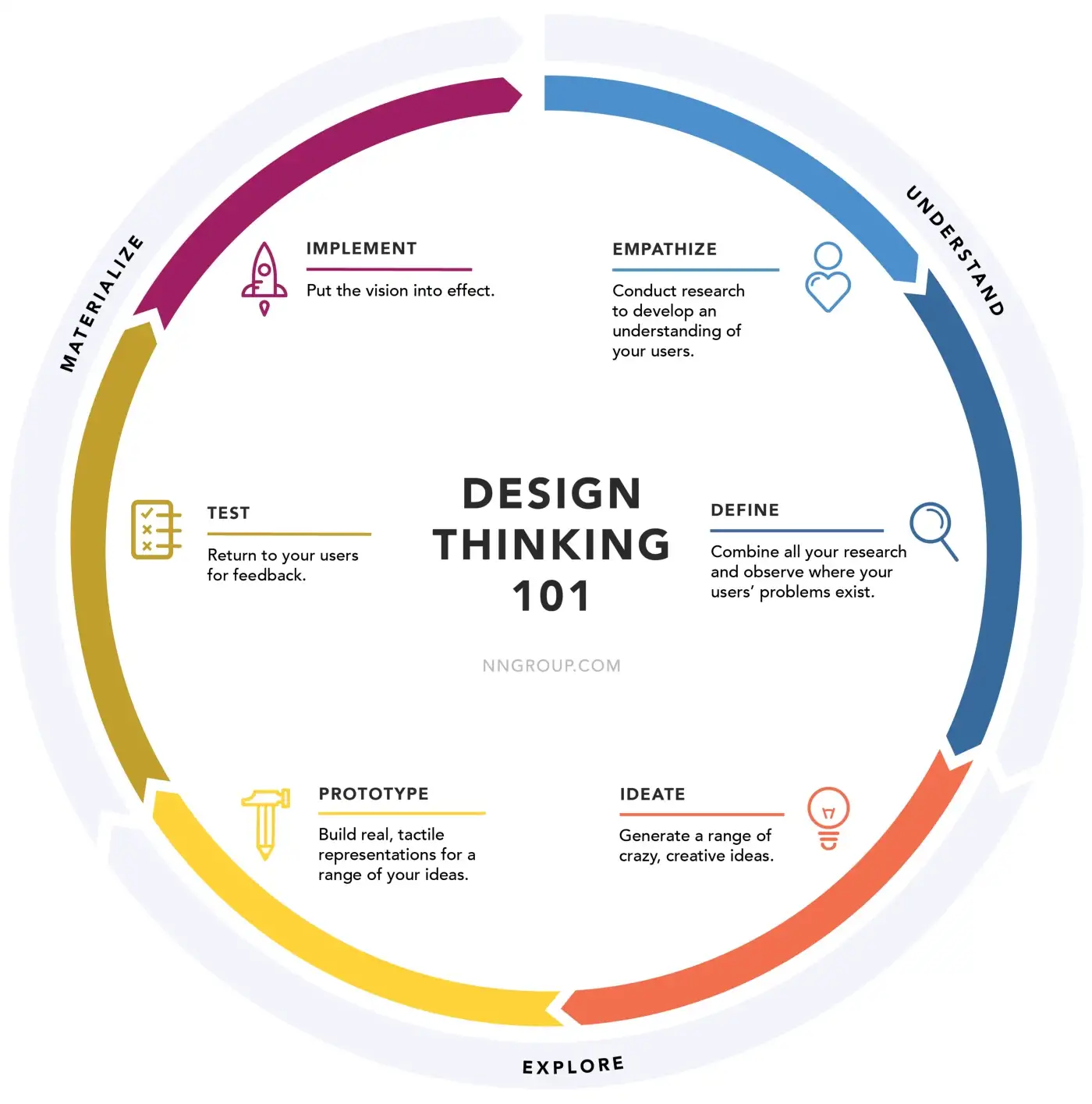 PERSONAS
I got 4 people to join in my research , honestly I got feedback more than 4 participant but I think only 4 people join this research as well. I mean another participant only help me in a little question or A/B testing, so no offense. Here participant detail :
Eka Meiman Sustisna
Dian Khisma Wijaya
Renandus Hari Winarko
Teguh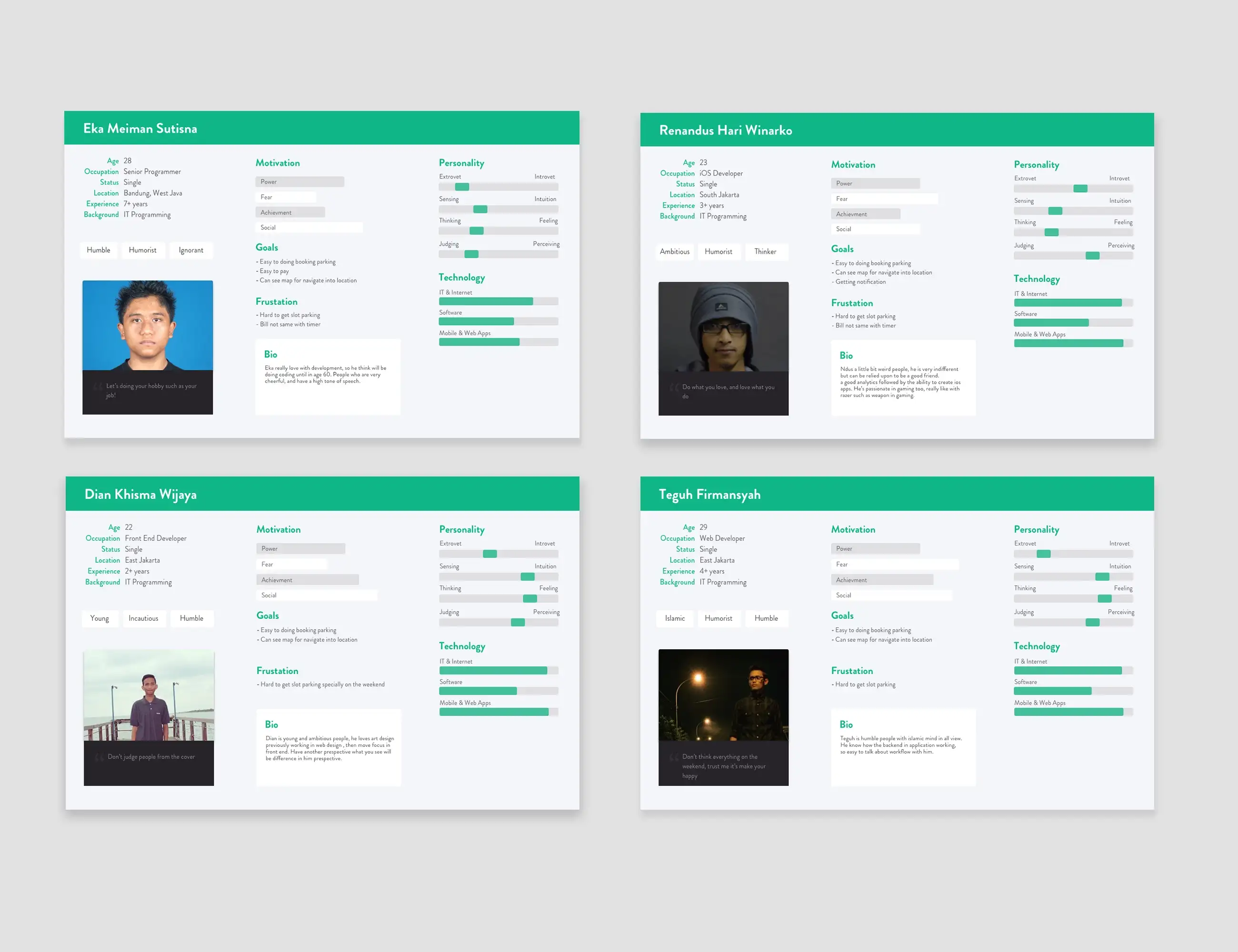 We doing research parking in BIP and also borma, and when doing research with participant I got this for main problem.
And we trying to explore problem in mind mapping hope my handwriting easy to read (but I think hard to read). Mindmapping is a new way of recording ideas and thoughts. This method was popularized by Tony Buzan, a renowned British writer and television star. This system is far more effective than the linear note system we've been doing since we were in elementary school. Recording downward material using sequence numbers and numbers does not match the way our brain works. Logging linearly means using left-brain work, while noting with the mindmapping system is a right-brain way that involves creativity, imagination, visualization and direct contact with the subconscious so it is easy to remember.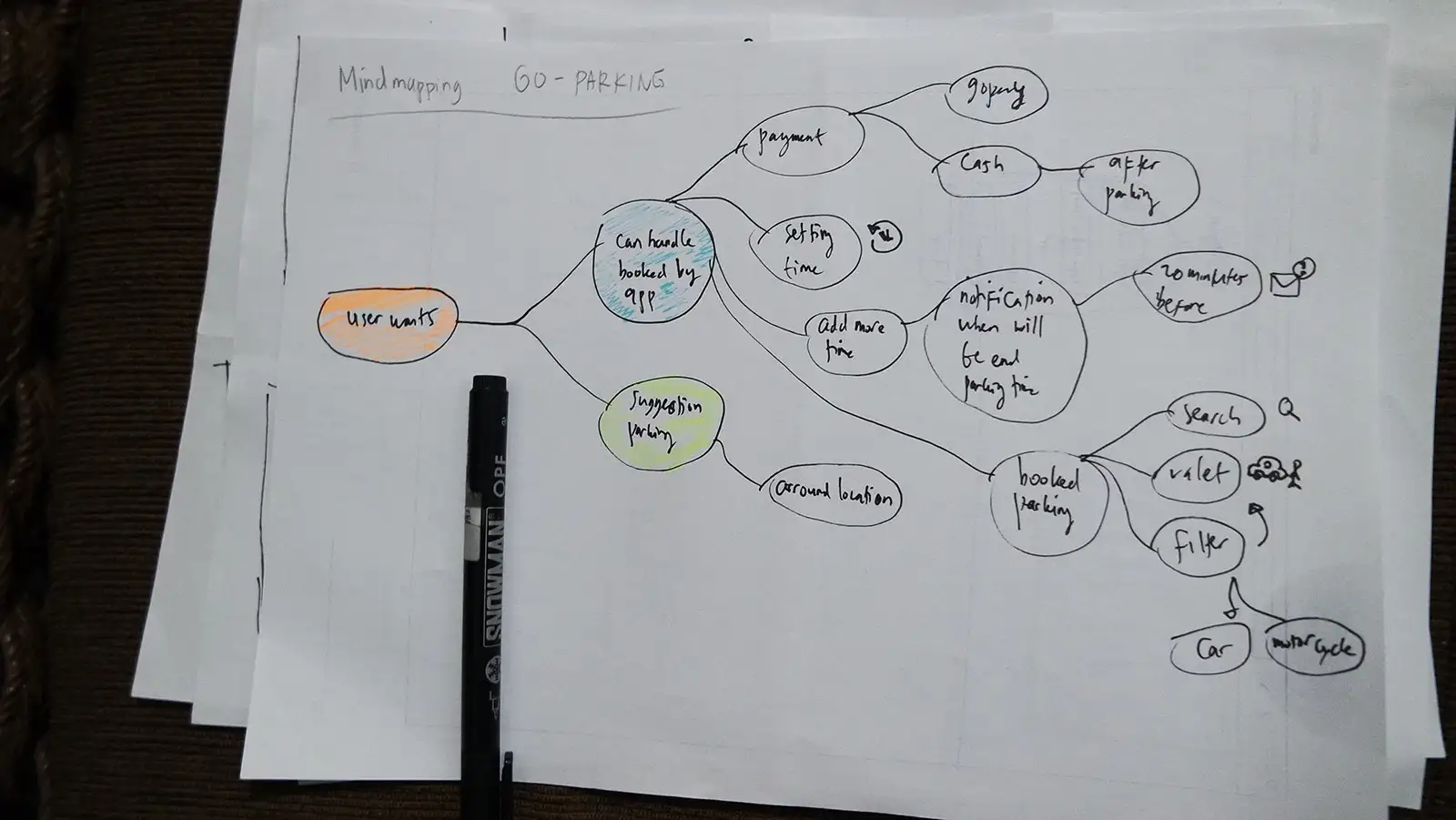 1. As a user, I want to easy booked parking using app, So never again getting no slot when I come to building park.
2. As a user, I want to easy managing my time, So I can see time's left and getting notification when times upcoming the end.
3. As a user, I want to easy pay, So I can pay using gopay and cash
4. As a user, I want to easy getting ticketing, So I know when I come out , billling , time and etc.
FLOWCHART
Flowchart really help you to imagine workflow for application or web, and in my experience I can get estimation timeline from flowchart. The Flowchart function is to describe, simplify the set of processes or procedures so that they are easily understood and easily viewed based on the step sequence of a process.
And here some goal for this project:
1. Easy to booked
2. Easy to find parking available
3. Ticketing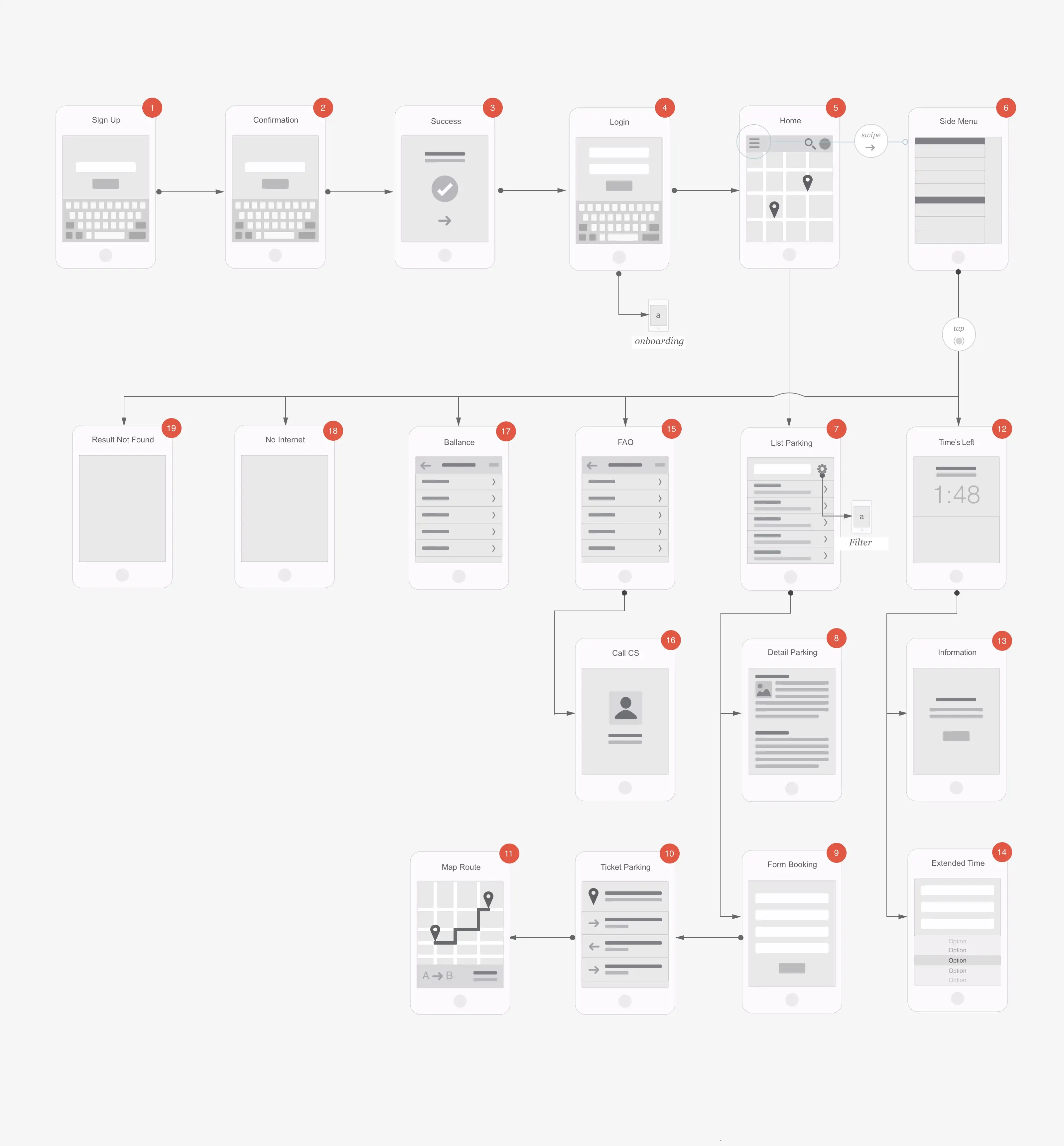 SKETCH ON PAPER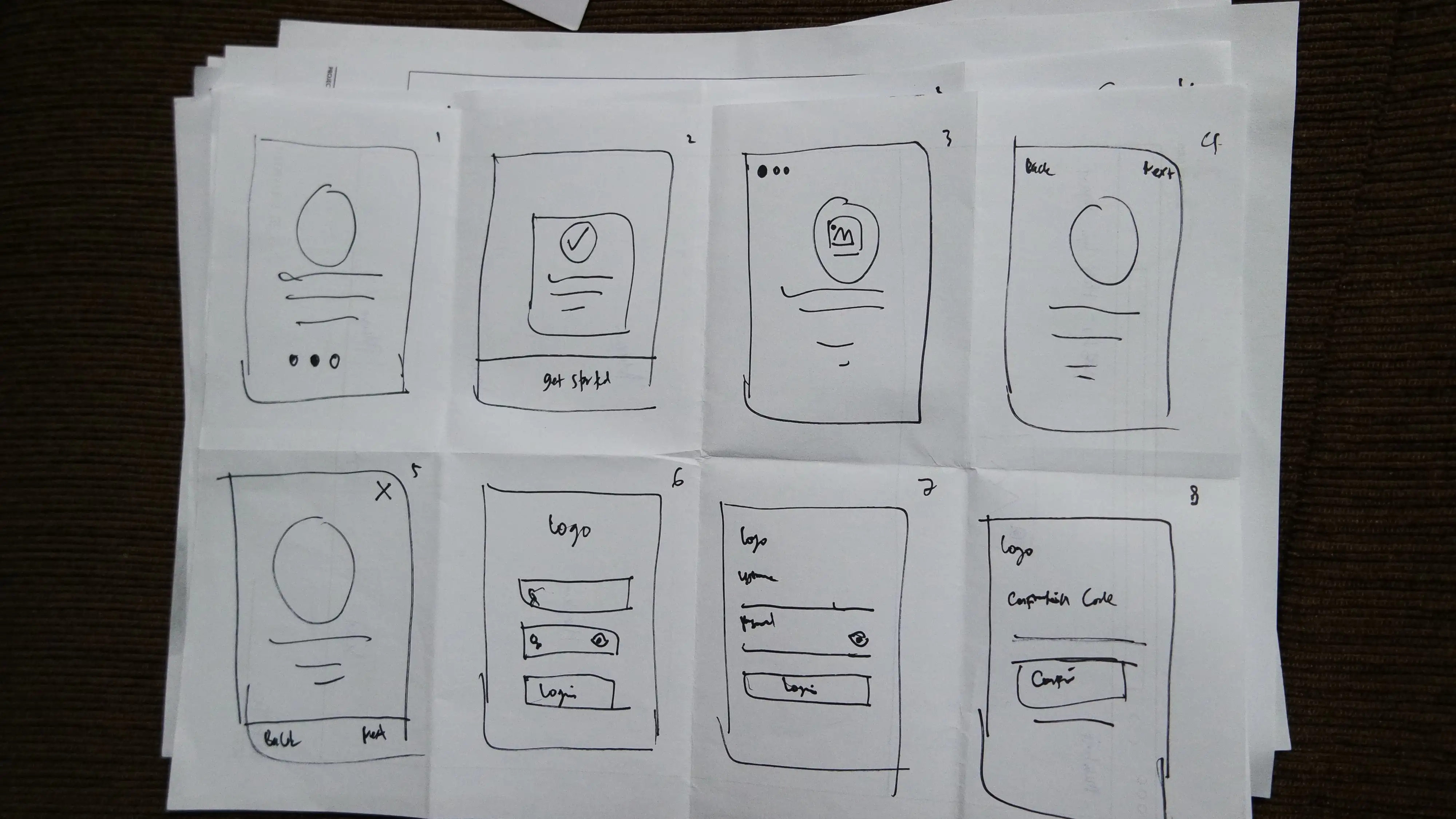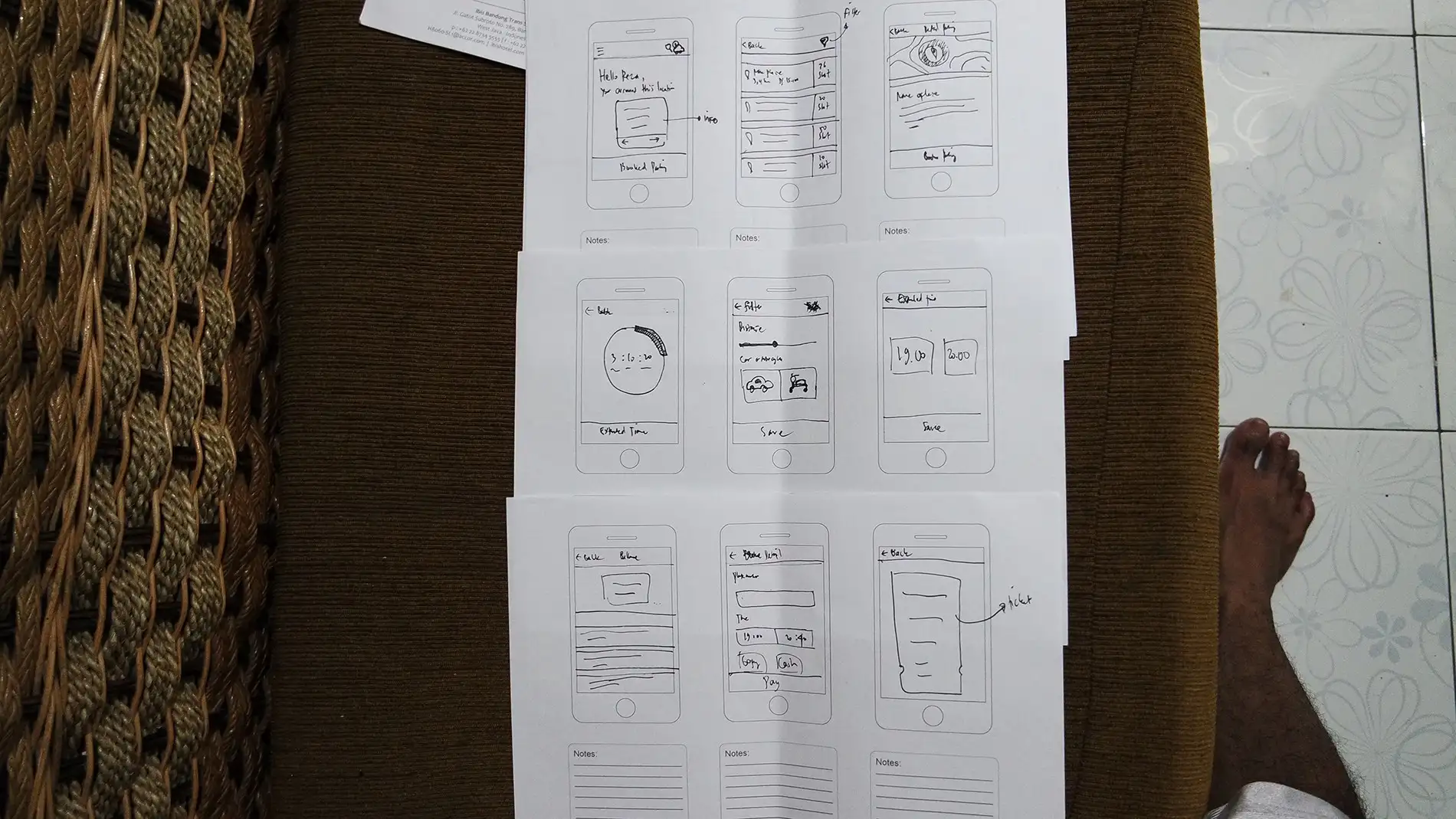 Prototype
After doing a long time in emphatize, define, ideate so we can move into prototyping we call this part "mockup" , we using sketch for prototyping because photoshop really oldschool and more hard then sketch. In sketch app many features build from community, easy to use, we can install and add plugin, a lot of resource build in sketch, and the best part is invision and principle support sketch! cool right? so if you are currently "still" using photoshop I think you should try sketch, really fun, seriously but please using symbols you can get better experience.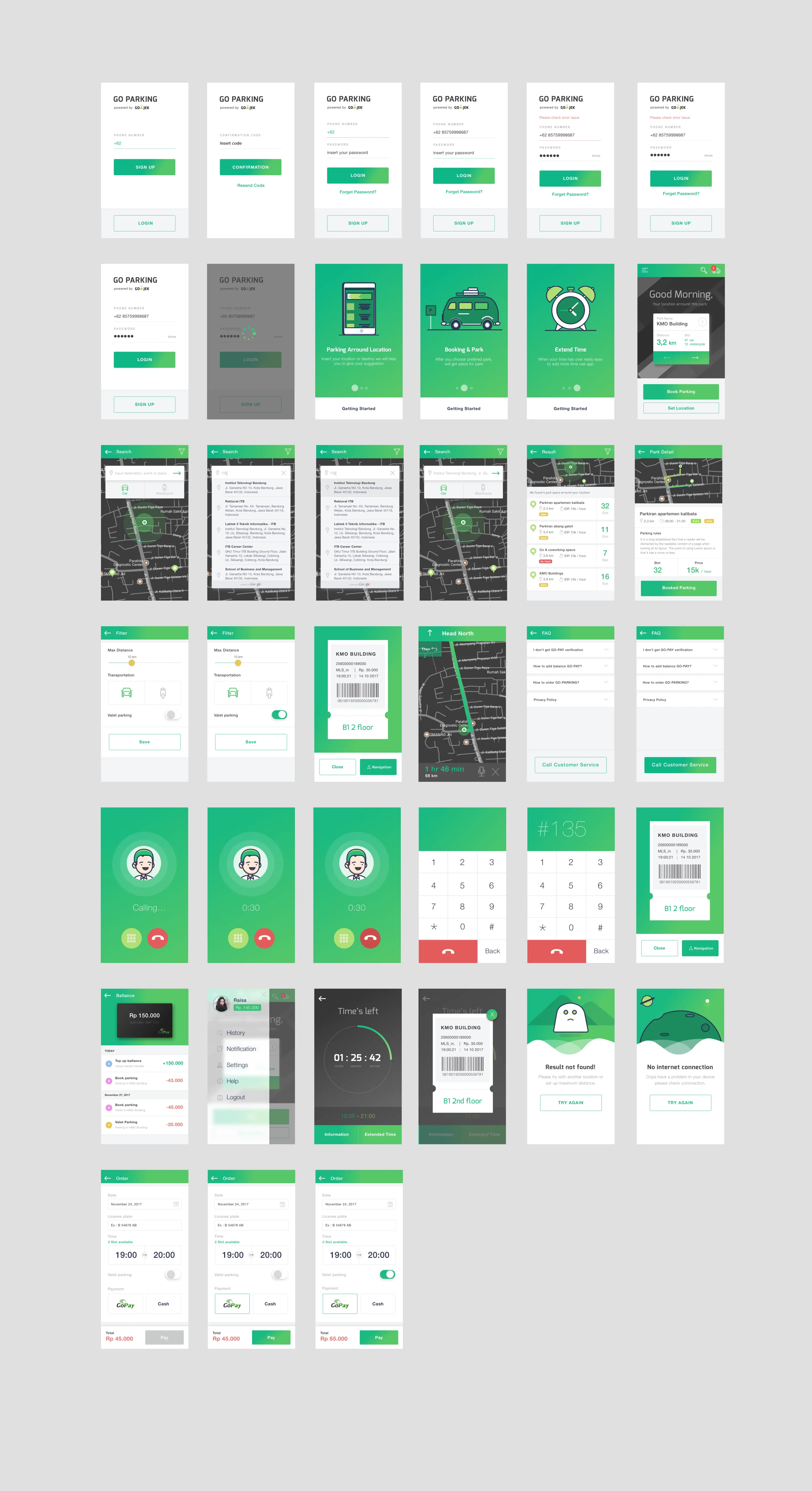 COLORS
White | Green | Black
ICONS
Iconify Flat Icon Set
Thanks for Watching